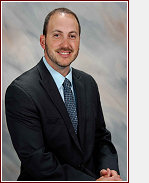 The Law Office of Joseph M. Fletcher, PLLC is located in downtown Saint Joseph, Michigan. The office is located at 800 Ship Street - Suite 109, which is just one block south of the Berrien County Courthouse and the Berrien County Jail.
Attorney Joseph Fletcher is committed to providing outstanding representation to his clients. He places a strong emphasis on handling every single case with Compassion, Attention, Respect, and Experience. He has significant experience in handling nearly all family law, criminal law, license restoration and Social Security disability matters. Attorney Fletcher handles a broad range of legal matters, so be sure to call him first.
What separates Attorney Fletcher from the rest?
Attorney Fletcher handles every client's case as if he were in your situation. More importantly, he is compassionate, attentive, respected, and experienced in handling clients' cases. From the initial consultation, he will carefully listen to your legal matter in order to prepare a cost-effective and aggressive strategy to resolve your matter as quickly and favorable as possible. Many law firms are focused on the volume of cases and not the quality of the representation. Unlike those law firms, Attorney Fletcher's primary focus is centered on quality of representation. If you are looking for an attorney that is versatile and driven, look no further. Contact Attorney Fletcher direct today for your free consultation (269) 281-0035 or attorneyjosephfletcher@gmail.com.